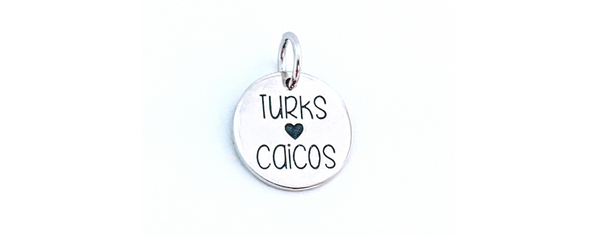 This cute little guy is a great addition to any of your JSquared necklaces or bracelets!
Our signature Turks "heart" Caicos pendant is handcrafted in 925 sterling silver and will remind you to come back to the islands every time you wear it. It also has rhodium plating (part of the platinum family) to give it that shine and protect it from the elements. The words are hand painted for that "wow" factor!
Add it to one of our necklaces or charm bracelets, or wear it solo and put it on one of our 925 silver chains. We even put it on a bangle bracelet for you to stack.
Wear it for a cause! A generous portions of the profits will be donated to our favorite Turks and Caicos charities.